Childcare & Playground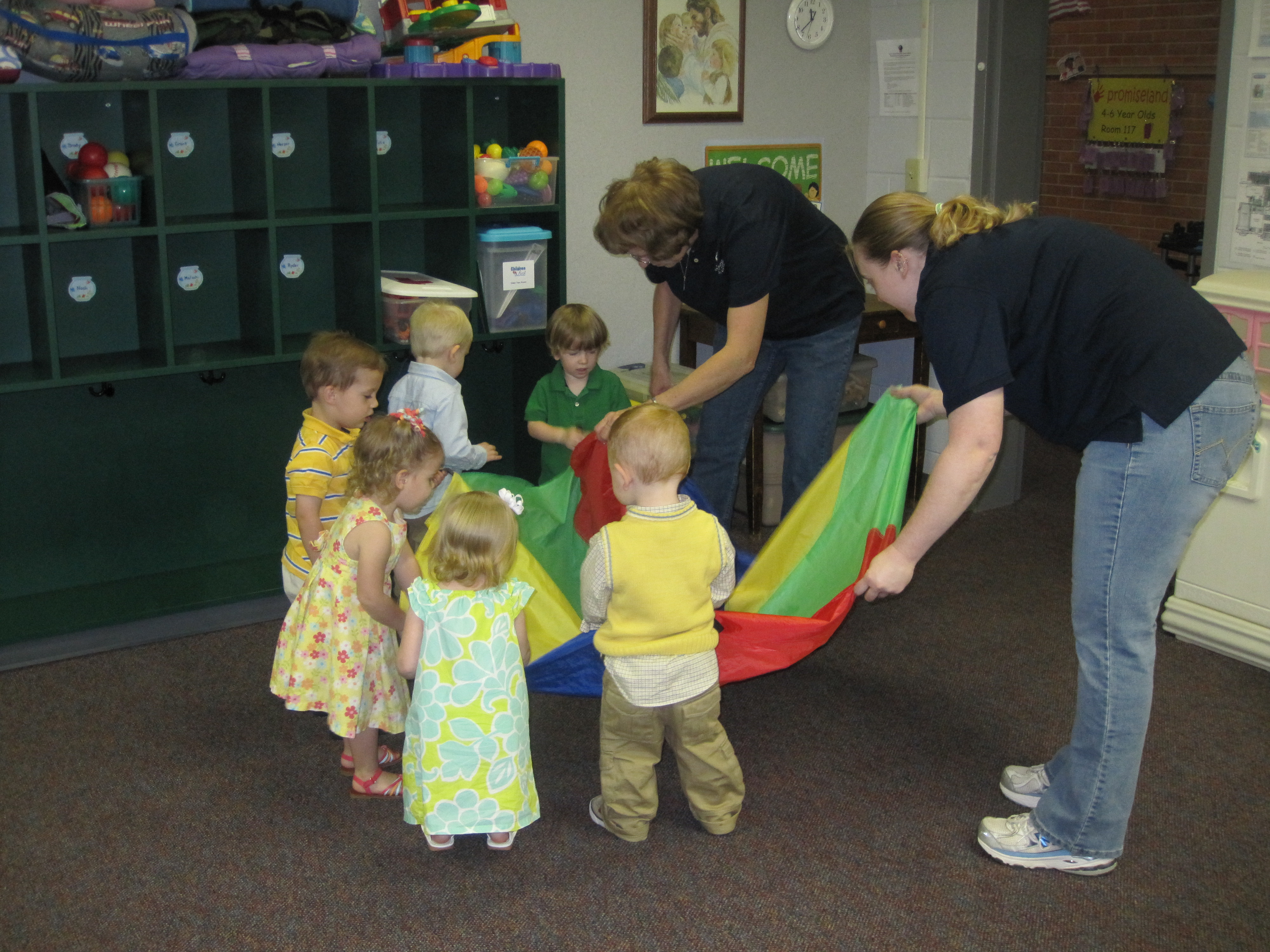 Child Care
Infants through Kindergarteners are cared for in our state-of-the-art nursery facility. Child care is available for anyone participating in a worship service or church class. Each child left for care must have an emergency release form on file.
For more information on child care please contact Ollie Kimbro at 432.682.3701.
Sunday Morning, 8 a.m - Noon, Birth through Kindergarten
Wednesday Evening, 5:30 - 7:30 p.m. Birth through two years
To discuss special needs or paid and volunteer positions in this area, please contact .
We are committed to providing your children a safe and secure environment. All volunteers and leaders have been screened and we follow a Safe Sanctuary Policy.
Special Needs Child Care
We seek to provide a safe and caring environment for special needs children. We strive to do this through compassion, love and acceptance.
Special needs child care is available Sunday mornings from 9 a.m. to Noon.
We are looking for individuals to volunteer four Sundays a year from 9 a.m. to Noon. If you would like to be a part of this ministry, contact .
Playground Usage Policy
To view the Playground Usage Policy click here.