2012: Focus on the Bible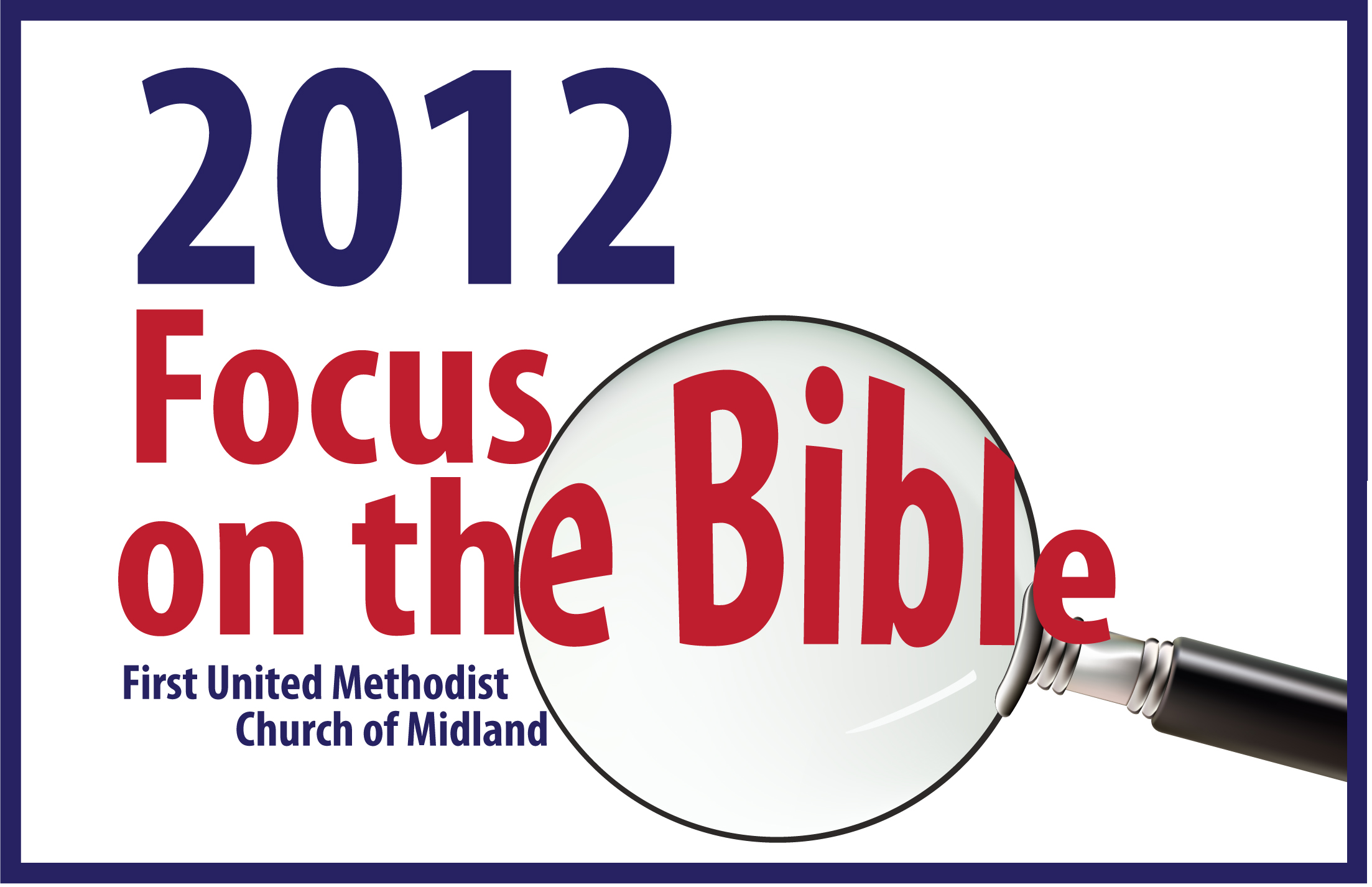 "O, make me a [person] of one book, the Bible!" – John Wesley, founder of Methodism
I have been praying and visiting with different leaders about an initiative for 2012 that involves personal and group engagement with the Bible. Since my earliest days in my small church in East Texas, the Bible has been important. My parents read it faithfully. I went to Sunday School, Bible School and two services on Sundays. In the summer, I went to Bible camp. There were a lot of opportunities to get to know the Bible, and for the Bible to flow into my heart.
I am amazed that every time I read the Bible, I find something that was there all the time, but I had not discovered it. The Holy Spirit really does bring to our minds insights that are fresh every time we go to the Bible.
Now I want you to join me in going through the Bible, and letting the Bible flow through us in a congregation-wide year of the Bible, "2012: Focus on the Bible." Here are some of the opportunities you can experience. You can do them all—or do some of them, but please participate in something above and beyond your normal Bible experience.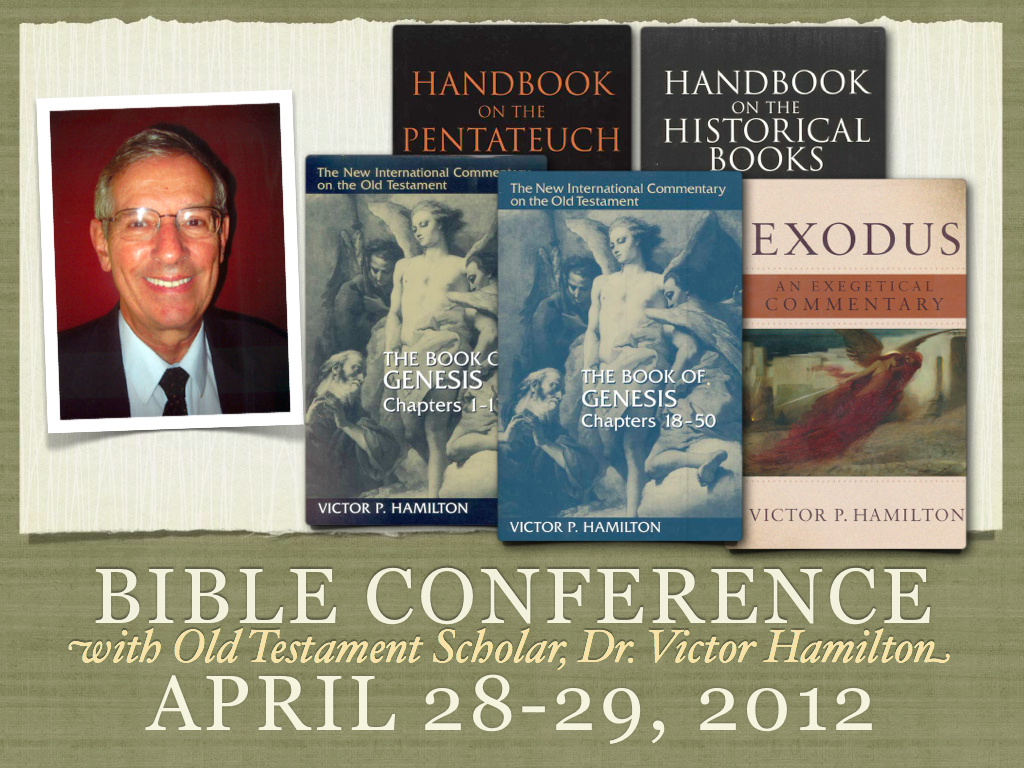 Join us for a weekend of opening our hearts to the message of the Scriptures with the experience and expertise of Old Testament scholar, Dr. Victor Hamilton. All events of the weekend are free, and everyone is encouraged to attend any or all of the sessions which they are able. An RSVP for the sessions is helpful, and is required if childcare is needed.
Saturday, April 28, 9 a.m. - 12 p.m.: Teaching session with Dr. Hamilton
Sunday, April 29, 8:30 a.m. & 10:45 a.m.: Dr. Hamilton preaching in morning worship services
Sunday, April 29, 6:30 p.m. - 8:00 p.m.: Teaching/Q&A session with Dr. Hamilton
Open [to] the Book will be an experiential introduction to methods of approaching the Scriptures which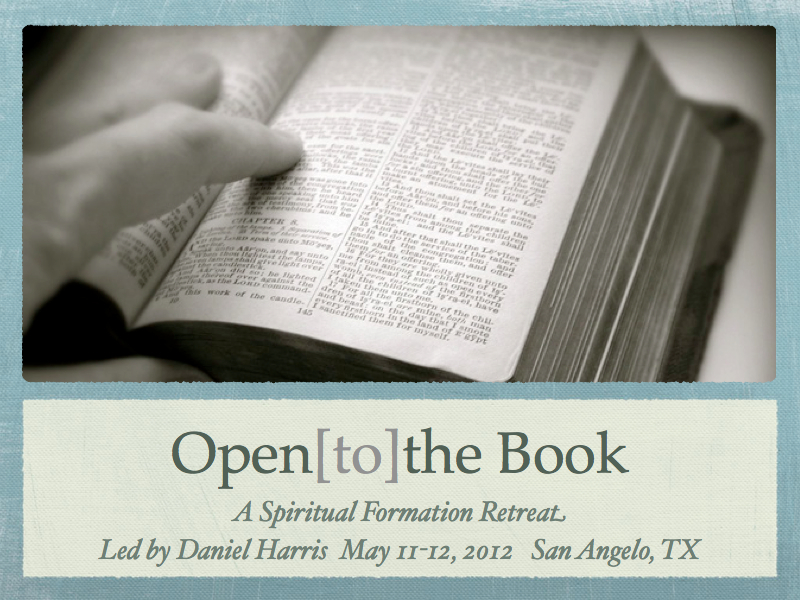 will allow them to take their full intended effect upon us. Held at Christ the King Retreat Center in San Angelo, this restful retreat will begin at 7 p.m. Friday, May 11, and conclude at 4 p.m. Saturday, May 12. Teaching sessions, led by Daniel Harris, will include:
Reading for Information vs. Transformation: The Difference Between a Newspaper and a Love Letter
Letting the Story Shape Our Story: What the Bible Is, What To Do With It, and How to Benefit From It
Reading With the Christian Year: A Lifetime Plan for Reading the Scriptures Around the Life of Christ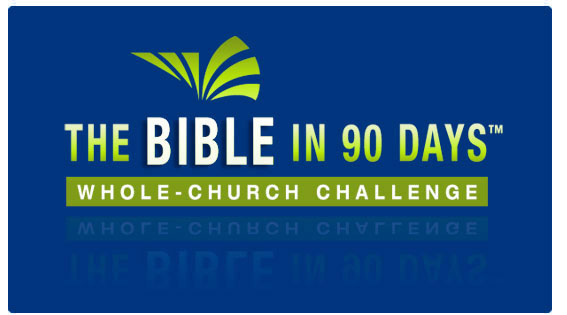 The Bible in 90 Days
This is a congregation-wide Bible reading program, combined with groups that meet weekly to discuss the previous week's reading. We'll be using a special Bible that has the days' reading clearly marked so you can measure your progress. We will introduce that program in January and I am praying hundreds of us will participate, raising our congregational level of Bible knowledge and Biblical insights. Pastor friends of mine say that this program has lifted the spiritual level of their people to new heights.
On January 29, we will register everyone who will participate and you will get your materials for our 90-day journey. Over 70,000,000 people in the United States say they would like to read through the Bible, but they never have. This is your golden opportunity!
Class Materials
The Bible in 90 Days Bible - $15 (recommended for all)
Participants Guide - $10 (recommended for all participating in a small group)
All materials may be purchased during your first class, in the Parlor on Sunday, Jan. 29 or in the Church Office beginning January 23 through February 1.
Class Options
To make childcare reservations, contact Kaci Rybolt at or 432.556.4722.
Sunday Class - Begins Sunday, January 29 from 9:30-10:30 a.m. (Childcare Provided)
Monday Class - Begins Monday, January 30 from 9–10 a.m. (Childcare Provided with Reservation)
Tuesday Class - Begins Tuesday, January 31 from 6–7 p.m. (Childcare Provided with Reservation)
Wednesday Class – Begins Wednesday, February 1 from 6:30-7:30 p.m. (Childcare Provided)
Read Only - Please begin your reading no later than Wednesday, February 1.
Additional experiences will include some or all of the following:
Bible memory verses
Traveling exhibits that feature unique Bibles and Bible collections
Internet virtual Bible museums
Biblical messages, including a fall sermon series, "The Bible in Twelve Words"
Children's experiences, including a Bible-filled summer Vacation Bible School
Youth experiences
A Sunday on which you bring your favorite Bible to church
A host of Bible graphics, maps, and worksheets
Two weekend Bible Conferences by popular Biblical scholars
Bible quizzes and surveys
Recommendations from the pastors on which Bible to read or buy
Other experiences will undoubtedly develop as the year unfolds. It will be a year in your life with Christ you will never forget.
For further information contact .